Европейский учебный институт
МГИМО МИД России
01.07.2014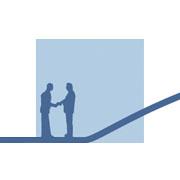 On the occasion of the EU Cooperation Day 2014, the EU Neighbourhood Info Centre, in cooperation with INTERACT ENPI, invites all EU funded projects implemented in the EU Neighbourhood to submit their best photo describing how they are making a difference.
As a reward, the two winning projects, one for the East and one for the South, will have their picture displayed in the EU Neighbourhood Info Centre photo exhibition, "Faces of the Neighbourhood", in Brussels (Belgium) and/or Milan (Italy). The Faces of the Neighbourhood exhibition will show the human face of EU cooperation with its Southern and Eastern Neighbours, illustrating concrete activities that derive from a major EU external relation policy.
The winners of 'Put your project in the picture' will get also the promotion of the project on the website, mailing list, and social media platforms of the EU Neighbourhood Info Centre.
The deadline for submissions is 30 June 2014. Applicants must use the submission form online.
People will have till 21 July to vote with a `like` for their favourite photos. The five best pictures from the East and the five best pictures from the South will be shortlisted by the EU Neighbourhood Info Centre and published on the Facebook wall of the Centre on 23 July 2014.
For further information: Этот e-mail адрес защищен от спам-ботов, для его просмотра у Вас должен быть включен Javascript
Please do not hesitate to contact us for further information and feel free to forward this e-mail to other projects.
Best regards,
EU Neighbourhood Info Centre Team
www.enpi-info.eu
Like us on Facebook
Follow us on Twitter
Our photos are on Flickr
Check out jobs and opportunities on our LinkedIn group